London Duathlon 2013 – Crossing The Line
"It's fun; it's unusual; it's good." Read: Starbucks and UK baker in 'Duffin' kerfuffle One British bakery described it as the most exciting pastry launch since the sausage roll. But although they have proved extremely popular with British customers, the intense enthusiasm for cronuts in New York is unlikely to be replicated in London. "Cronuts are called "Yum Yums" in this country and you can buy them in [the supermarket Waitrose . We've had them for decades," wrote Richard Turner, the owner of London's Hawksmoor steakhouse , in an email to his business partner. Adalat Hussain, co-owner of the Wild and Wood cafe in Central London says British cronut-eaters are attempting to master the treat with a knife and fork. "I think using your hands is the best way," he says. It just went viral because it's new. It's fun; it's unusual; it's good. Dominique Ansel Back across the pond, a young woman in the queue outside the Dominique Ansel Bakery declared the cronut a typically American invention. "A croissant is a great pastry in the morning; a doughnut is a great pastry in the morning. Really to combine the two is representative of the American way. It's really efficient and delicious and fattening and great." Dominique Ansel has copyrighted the term "cronut," prompting bakeries to come up with alternative names like "doissant", "croissant-doughnut" and "doughssant".
9 in New York City. Celebrity Photos: October 2013 Hayden Panettiere showed off her huge diamond engagement ring as she returned to the Trump Soho Hotel on October 9 in New York City. Celebrity Photos: October 2013 Kris Jenner flashed a big smile as she left an office building in Los Angeles, Calif., on Oct. 9, the day after announcing her separation from husband Bruce Jenner. Celebrity Photos: October 2013 Tom Hanks and Rita Wilson posed at the European premiere of "Captain Phillips" on the opening night of the 57th BFI London Film Festival at Odeon Leicester Square on Oct. 9 in London. Celebrity Photos: October 2013 A sparkling Kate Hudson shined in a disco ball broken glass dress for a photo shoot in Los Angeles, Calif., on Oct. 8. Celebrity Photos: October 2013 Miley Cyrus signed copies of her CD "Bangerz" at Planet Hollywood in New York City Oct. 8. Celebrity Photos: October 2013 Lea Michele met Jane Lynch and Matthew Morrison of "Glee" for lunch at the Four Seasons in Los Angeles, Calif., on Oct. 8. Celebrity Photos: October 2013 Jessica Alba was seen outside Breakfast Television and the CBC building, promoting her 'The Honest Company' baby products in Toronto on Oct.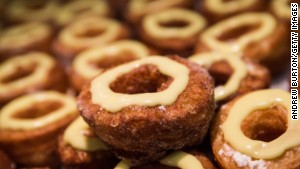 BikeRadar staff member Hannah Welham took part in the Super Sprint event Phew its done! Im guessing that was a sentiment shared by many of the 3000 people who crossed the finish line of the 2013 London Duathlon in September, me included. As my first ever duathlon approached, so did pre-race nerves, not helped by the wind and rain that showed up earlier than promised and just in time for my 2pm start gun. I neednt have worried about logistics or the weather, though. Neither came close to getting in the way of a brilliant experience that hurt like hell towards the end but was totally worth it for the sense of achievement. Richmond Park was closed to traffic for the event, which seemed to attract a huge range of ages and abilities. The transition area was filled with everything from the latest time trial machines to folding bikes (yes, really!), with skinsuits, Lycra and baggy shorts all on show. Throw in an event village lined with vocal supporters and it all added up to a fun atmosphere. It seemed as though the emphasis was on challenging yourself rather than annihilating the competition, with many athletes taking part to raise money for official charity partner Macmillan Cancer Support . After some fairly strict pre-race literature landed on my doorstep, I was expecting a more formal setup. As a duathlon newbie this was contributing to my nerves a bit (What if I get disqualified in transition? was one of my main worries) but I neednt have panicked. The event village was full of helpful staff to point you in the right direction, with local shop Bikelab on hand to help with pre-race checks (wheels and tyres, brakes, gears and frame, plus the drop test) and any last-minute maintenance issues. Out on the course the routes were all well signposted, and friendly marshals were there at every turn to offer encouragement or instruction.