14, 2013 via Good Morning America Louisiana officials are trying to decide what to do about a massive shopping spree by families on food stamps when a power outage lifted the caps on their spending cards. Police were called to Walmarts in Mansfield, La., and Springhill, La., on Saturday as shoppers cleaned out store shelves. Springhill Police Chief Will Lynd said some customers were pushing more food than any household could store in a refrigerator and freezer. "I saw people drag out 8 to 10 grocery carts," he said. Lynd said customers were "not unruly." There were no fights or arrests made, but the scene was still chaotic, he said. "It was definitely worse than Black Friday. It was worse than anything we had ever seen in this town," Lynd said. "There was no food left on any of the shelves, and no meat left. The grocery part of Walmart was totally decimated." He said one customer made about $700 in food purchases. Lynd said that around 9 p.m. CT on Saturday, a Walmart employee made an announcement on the intercom saying that the computer system had been restored and card limits had returned. At that time, customers left shopping carts full of food in store aisles. "At that point in time, they knew the jig was up and they couldn't purchase what they wanted to," Lynd said.
Food For Thought closing doors after 42 years in business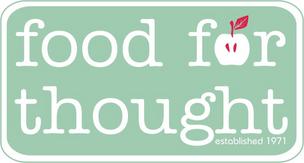 Police were called as entire shelves were being cleared out, until the glitch was fixed and low-income residents using the cards were no longer allowed to make purchases. From news station KSLA: "Springhill Police Chief Will Lynd confirms they were called in to help the employees at Wal-Mart because there were so many people clearing off the shelves. He says Wal-Mart was so packed, 'it was worse than any black Friday' that he's ever seen. Lynd explained the cards weren't showing limits and they called corporate Wal-Mart, whose spokesman said to let the people use the cards anyway. From 7 to 9 p.m., people were loading up their carts, but when the cards began showing limits again around 9, one woman was detained because she rang up a bill of $700 and only had .49 on her card. She was held by police until corporate Wal-Mart said they wouldn't press charges if she left the food. Lynd says at 9 p.m., when the cards came back online and it was announced over the loud speaker, people just left their carts full of food in the aisles and left." No arrests were made. "Just about everything is gone. I've never seen it in that condition," Mansfield Wal-Mart customer Anthony Fuller told KSLA. More from InvestorPlace
Walmart Shelves Emptied in Food Stamp Shopping Spree
The competitions just gotten really tough, Foley told me. She noticed things starting to change with Natural Grocers arrival in Wichita in late 2011 . With Whole Foods Market Inc. opening a store here next year , we just felt like this was the time to go out on top, she said. Food For Thoughts closure is just latest development in the local natural foods business. Wichita-based GreenAcres Inc. recently took over management of another longtime natural foods retailer, Whole Foods Association, which has three stores in Wichita and two others in Oklahoma, and it plans to close on the purchase of all five by Oct. 31. Barb Hoffmann , CEO of GreenAcres, told me in August that the deal was all about scale, underscoring the point made by Foley. Youve got to grow so that you have buying power, and it gives you more strength in the industry, Hoffmann said then. It just makes a difference. Food For Thought has about 25 part- and full-time employees who will be looking for work, Foley says.